Green Acres Baptist Church
Worship Pastor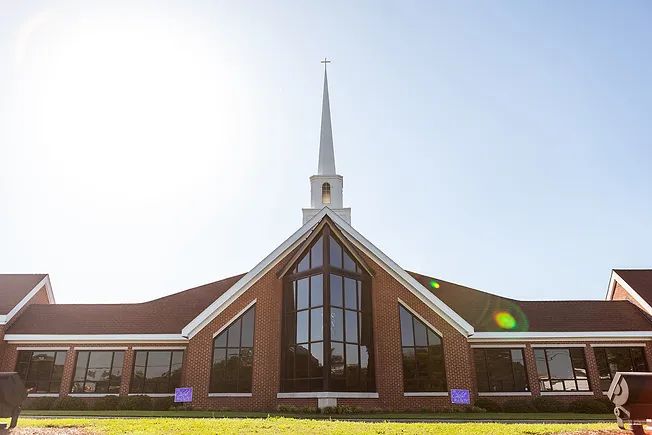 About Green Acres Baptist Church
---
Location: Warner Robins, GA
Denomination: Southern Baptist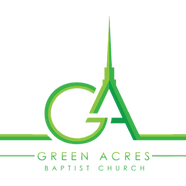 GABC is a multi-cultural, multi-generational church that is committed to Worship and is seeking a leader who can lead our Worship Ministry.
OUR MISSION
Under the Lordship of Christ, and by His power, the Mission of GABC is to…
Passionately worship Him.
Win the lost to Him.
Equip every believer to be a disciple of Him.
OUR VISION
God is growing GABC, both spiritually and numerically, as a variety of cultures, ethnicities, socioeconomic levels and races, to be as one people, around Christ and the cross.
CORE VALUES
Uplifting and exalting Christ.
Declaring and teaching God's Word.
Reaching and discipling people.
Embracing and celebrating diversity.
Investing in and uplifting our community.
Seeking an authentic Minister of Worship & Media that is passionate to guide people to where God wants them to be in the area of inspirational Music & true Worship. He will oversee a theologically sound worship ministry and the media needs of a multi-generational, multi-cultural church community of around 200 people, to include such areas as: the church website, Facebook, Instagram, YouTube, and the television ministry. The church staff includes 3 full-time pastors, a part time Children's Ministry Director, youth pastor, and various administrative staff. Our heart is to grow and reach a new generation and the diverse community surrounding us.
Job Responsibilities & Duties
Works with the lead Pastor, other worship leadership and staff to develop and implement a multi-cultural, inter-generational worship experience for the entire congregation, both traditional and contemporary.
Provides pastoral care to the music and worship ministry as well as to the entire church.
Works as an evangelist through personal evangelism.
Develops and provides dedicated leadership to multiple musical groups, such as: choir, orchestra, ensembles, worship team/band; as interest dictates.
Discovers, recruits and inspires volunteers/musicians for the worship, music, and media ministry.
Presents special worship concerts, periodically, for each choir.
Oversees the promotion, coordination and maintenance of a graded choir program.
Oversees the maintenance of all musical and sound equipment and makes recommendations for new or additional equipment when necessary.
Oversees assigned committees within organizational structure of the church as assigned by the Senior Pastor.
Oversees the maintenance and update of all social media.
Coordinates wedding and funeral services along with the Pastor attending.
Evaluates total worship, music and media ministry areas for effectiveness and implements corrective actions.
Schedules and synchronizes ministry programs & events into a current church calendar in coordination with other pastoral and support staff.
Leads a team that communicates a positive narrative of church life and activities through various social and other media.
Holds team meetings and inspires a vision for members of the music ministry.
Maintains an up-to-date music library.
Formulates and submits a yearly music budget to the Finance Chairman.
Perform other duties as assigned by the Pastor.
Personal Responsibilities
Skilled in vocal and/or instrumental capacity.
Quality singing voice and engaging stage presence.
Experience with worship software (i.e. Pro Presenter, Planning Center)
Experience in Video Editing, Digital Sound Board and Lighting Boards
Pursues the Lord Jesus Christ through Bible study, prayer and accountability.
Good relational skills and a positive attitude
Born again spiritually, a dedicated believer and follower of Jesus Christ.
Maintain high character and morality with unquestionable integrity.
Have a passion to see people come to know Jesus Christ in a personal way.
Become a member of Green Acres Baptist Church (GABC).
Adhere to the Constitution and By-Laws of GABC.
Agree with and support the overall vision and mission of GABC.
Possess high energy and strong interpersonal skills.
Self-starter with high degree of discipline and strategic focus.
Clearance of criminal background check.
Four-year college degree preferred.
Formal Music training preferred.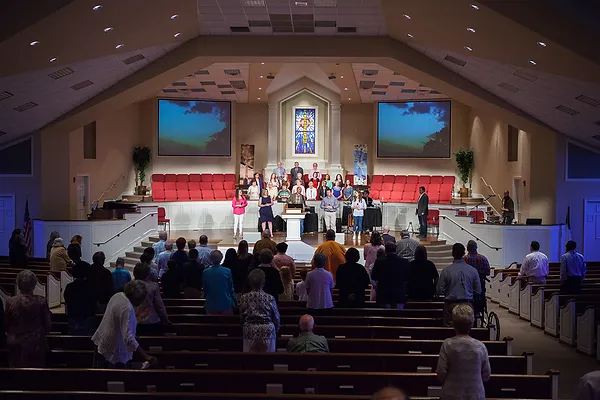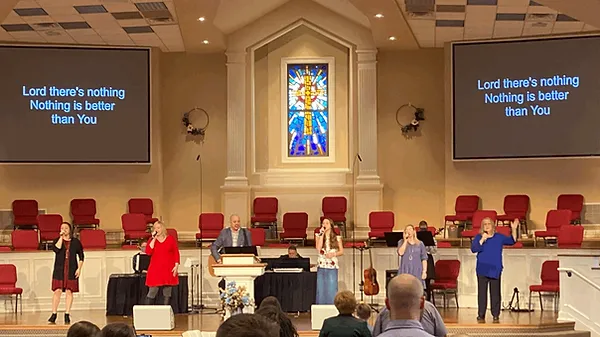 About the Warner Robins, GA Community

Warner Robins is the Home of Planes, Trains, and Heroes! There is so much to do in Warner Robins from touring National Historic Site the E.L. Greenway Welcome Center and the rest of Historic Depot Row. Drive around to find unique places such as Fincher's BBQ, Museum of Aviation, Black Barley Kitchen and Tap House, Southeast Region Little League, Rigby's Entertainment Complex and Rigby's Water World.