First Baptist Church Bloomfield
Senior Pastor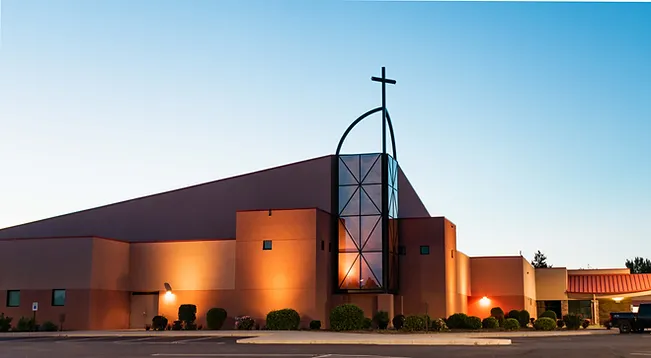 About First Baptist Church Bloomfield
---
Location: Bloomfield, NM
Denomination: Southern Baptist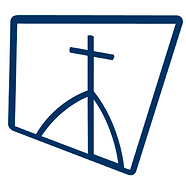 The Senior Pastor is responsible for embracing and casting the vision and direction of the church and the overall pastoral care and spiritual growth of the church.
Job Responsibilities & Duties
Maintains a vital and wholesome personal relationship with the Lord through daily Bible study and prayer.
Responsible to the church to proclaim the good news of Jesus Christ, to teach the biblical truth, and to provide oversight of all areas of church life and the church staff.
Lead the church to understand, embrace, and accomplish its mission to make disciples both locally and globally through FBC Bloomfield's vision of Worshiping God, Growing Disciples, Serving Others, and Sharing Christ.
Perform pastoral functions including pastoral care, counseling, visitation of members and prospective members, evangelistic contacts, weddings, funerals, baptisms, Lord's Supper, worship events, etc.
Plan and conduct worship services, developing sermons, planning with worship pastor and leads in the observance of ordinances.
Lead and demonstrate effective ways to witness and win the lost to salvation through Jesus Christ.
Lead the congregation in effective programs and ministry efforts to fulfill the Great Commission with vision, purpose and priority.
Establish goals and objectives for church growth by prioritizing related programs and evaluating progress regularly of staff and ministries.
Responsible for the staff's conduct and what they share or teach to others.
Care for any staff needs they may have by ministering to them and their families through pastoral care, counseling, or other avenues or needs that may arise.
Responsible for holding the staff accountable in their budget spending, time usage, personal purity, personal devotions, personal and professional relationships.
Serves as supervisor of all paid church staff supervising and evaluating the tasks assigned to each.
Participate in church-wide ministries and the life of the church.
Works with the finance committees in preparing an annual budget in accordance with overall vision for the church.
Works with personnel committee in the creation of policies and overseeing all staff and determining staffing needs currently and in the future.
Serves to recommend and advise committees and teams as an ex-officio member.
Acts as the moderator in business sessions.
Cooperate with the associational, state, and denominational leaders in matters of mutual interest and concern and support the work of Southern Baptist missions and the cooperative program.
A seminary degree is required with a minimum of five years of experience in a pastoral ministry.
Exhibits a growing relationship with Jesus Christ.
A person affirming God's call to ministry in the Church
Evangelical in theology, in accordance with the "Baptist Faith and Message" (2000 edition.)
Will lead and serve in accord with the expectations set forth in Ephesians 4:11-13; 1 Thessalonians 5:12-13; 1 Timothy 3:1-7; 2 Timothy 4:1-5; Titus 1:6-9; Hebrews 13:17; and 1 Peter 5:1-3.
Has a passion for the lost.
Able to plan and execute biblically accurate and culturally relevant teaching and preaching.
The Senior Pastor must be a man who exemplifies a godly character, is compassionate in recognizing and meeting the needs of others, and demonstrates a high level of competence.
Proven leadership skills utilizing a cooperative, collaborative team leadership style.
Good interpersonal and relational skills and show evidence that he is able to work well with pastoral and church staff, volunteers, and others in the Church and community.Administrative skills, good interpersonal skills, computer skills, able to manage others, comfortable with technology and a strategic thinker.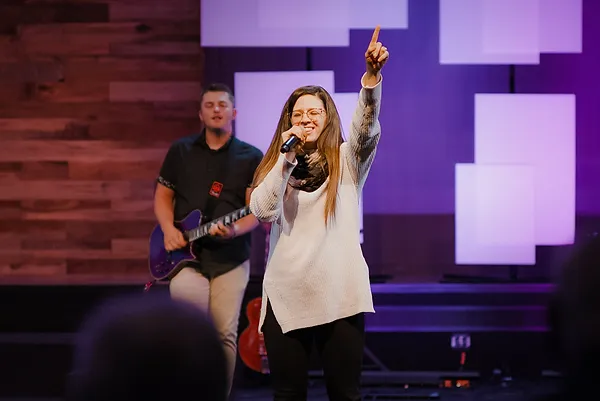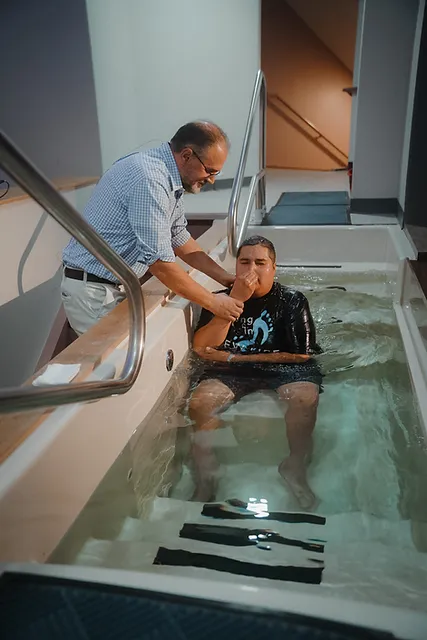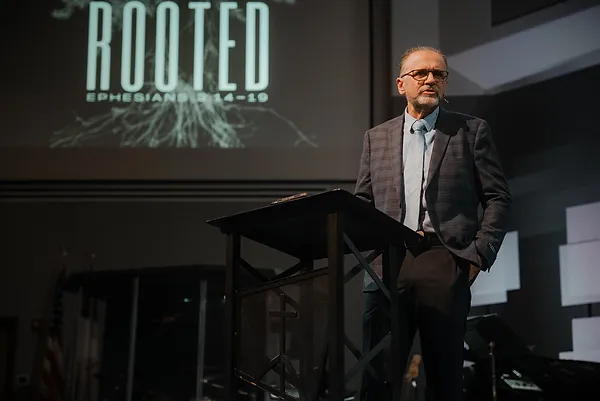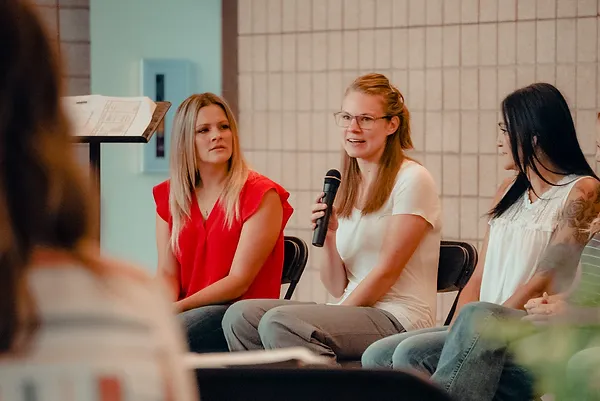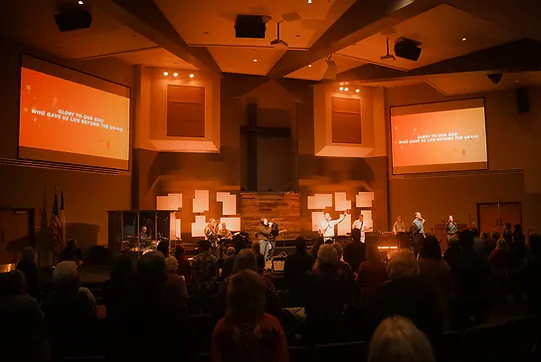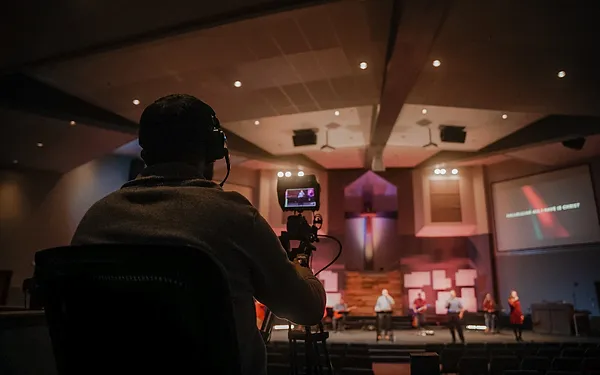 About the Bloomfield, NM Community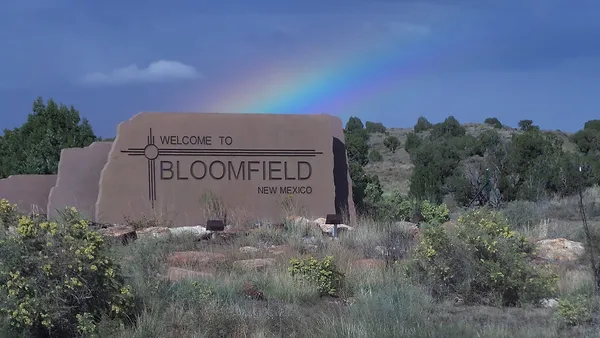 Bloomfield is located in the high desert of the Four Corners Region of New Mexico and is about 45 minutes south of Durango, Colorado. Bloomfield, Farmington, and Aztec cities form a triangle of cities along the rivers flowing through San Juan County, New Mexico, and are located approximately 10 miles from each other along the legs of the triangle. The church draws members from all three cities and the surrounding unincorporated areas of San Juan County.
San Juan County has a population in excess of 100,000 people and has three dominant cultures: Anglo, Hispanic, and Navajo. There are other minorities in the community as well. The oil, gas, and coal extractive industries are the county's economic base.
​
San Juan County citizens experience great four-season weather, world-class trout fishing and hunting, and an excellent environment and landscape for hiking, biking, and camping opportunities. Snow skiing is about an hour's drive away in the winter. The area supports several outstanding golf courses, including Farmington's Pinon Hills Golf Course, which has repeatedly been voted one of Golf Digest's best municipal courses.
Bloomfield and its surrounding area is a blue-collar community whose citizens are predominately employed in various energy-related fields, agriculture, and public service jobs. The income level of the church members exceeds those of similarly situated areas due to the nature of well-paying energy-related jobs, and independent businesses that serve the energy industry.
The housing market is competitive as of recent but is trending more to a buyer's market.
Bloomfield public schools rate lower than desired compared to larger cities, but are seeing good strides in improving the education offered. There are several small private Christian schools within a 25-minute drive in Farmington. Homeschooling is also common in our area.
Interested parties may learn more about FBC Bloomfield at www.fbcbloomfield.com. You may learn more about San Juan County at http://www.sjcounty.net, Bloomfield at http://www.bloomfieldnm.com or https://www.facebook.com/BloomfieldNmChamberOfCommerce