First Baptist Church Pine Castle
Worship Pastor
About First Baptist Church Pine Castle
---
Location: Orlando, FL
Denomination: Southern Baptist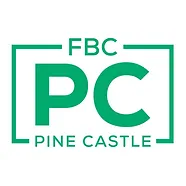 First Baptist Church Pine Castle is located in Orlando, FL between a modern (and growing) downtown city center and Orlando International Airport. This is a church in the early days of revitalization, on a mission to do whatever it takes to lead people to find, follow, and serve Jesus.
The Worship Pastor provides leadership to the worship and production teams They must be a team-building leader who inspires people to join the mission and vision of First Baptist Church Pine Castle. This position requires the worship pastor to serve not only as a performing arts director, but also as a shepherd to the people who serve in this ministry.
Job Responsibilities & Duties
A clear testimony of faith in Jesus Christ and a vital, personal, and growing relationship with Him.
A disciple-making leader as well as a musician.
A call and commitment to the mission, vision, values, and leadership of First Baptist Church Pine Castle.
Be reliable, take initiative, and be self-motivated.
Embrace and adapt to growth, change, innovation, and creativity.
Skilled in organization, administration, and posses excellent communication skills (written, verbal, and interpersonal).
Use appropriate judgment in the areas of discretion, sensitivity, and leadership.
Maintain cooperative, healthy, and motivating relationships with supervisors, coworkers, and volunteers.
Demonstrated excellence as a worship pastor (e.g., has grown a worship ministry, both qualitatively and quantitatively or has been part of a growing worship team).
The ability to recruit, train, and lead vocalists, instrumentalists, and technicians in their respective functions.
Familiar with Planning Center Services. Extra credit for proficiency with Multitracks.com, Ableton, ProTools, and ProPresenter.
Be able to lead the choir to sing in the 10:30 service once per month and prepare them for musical presentations around Christmas and Easter.
Plan the worship services of First Baptist Church Pine Castle, under the leadership of the lead pastor, with theological accuracy, collaborative teamwork, and excellence to create captivating and inspiring experiences.
Ensure all musical and technical aspects of the service are not a distraction, but advance the day's theme. Oversee song selection, media preparation and presentation, sound and lighting enhancements, video production, and coordination of all instrumentalists, vocalists, and technicians.
Oversee the development and ministry of the Production team–this will be done through regular coaching with the Technical Director.
About the Orlando, FL Community
Orlando, a city in central Florida, is home to more than a dozen theme parks. Chief among its claims to fame is Walt Disney World, comprised of parks like the Magic Kingdom and Epcot, as well as water parks. Another major destination, Universal Orlando, offers Universal Studios and Islands of Adventure, with the Wizarding World of Harry Potter straddling both.
First Baptist Church Pine Castle is located in Orlando, FL between a modern (and growing) downtown city center and Orlando International Airport. Within a 5-mile radius of the church there are 260,635 people in our community; most of whom do not attend church (approximately 187,000 of our neighbors have no church affiliation).
According to a demographic study by Alteryx, commissioned by the Greater Orlando Baptist Association on behalf of FBC Pine Castle, here's a snapshot of our community:
Preschool-age children: 15,671
Elementary school-age children: 23,411 (8.9%)
Middle and high school students: 16,793 (6.4%)
College/young professionals (ages 18-24): 19,713 (7.5%)
25-29 years: 19,012 (7.3%)
30-39 years: 48,524 (18.6%)
40-49 years: 36,251 (13.9%)
50-59 years: 31,709 (12.1%)
60-69 years: 25,273 (9.6%)
70-84 years: 19,906 (7.6%)
85 or more years: 4,372 (1.7%)
Our immediate ministry field is expected to grow 6.3% (16,396 people) by 2026.